Best Commercial & Residential Licensed Roofers St Louis Metro IL Area
We're More Than Just Roofing!
As a family-owned and operated business, we understand that choosing someone to work on your home is a big decision. That decision pays off when you hire our expert roofing and exterior remodeling contractors with over 25 years of experience for your project.
Get started by contacting us today for more information and to schedule a free consultation!
Commercial & Residential Premier Remodeling Construction Services
Whether you have problems with your roof or want to add more space underneath your roof, those in the St. Louis area know they can contact us for all their construction and remodeling needs. We offer services from an experienced team that can serve commercial and residential customers, including interior and exterior construction projects.  A list of services includes the following Interior & Exterior Remodeling Projects:
Decks & Patios
Downspouts
Garages
Gutter Installation
New Siding
Replacement Siding
Roof Repair
Roof Replacement
Roofing Tear-offs
Room Additions               
Siding Repair
Skylights
Soffit & Fascia
Storm Damage Repair
Replacement Wood & Vinyl Windows
It's time you called the local roofing and construction professionals you can count on from an experienced team that you can trust.
Why Our Siding, Roofing, Gutter & Downspouts, Home Improvements, and Garage Services?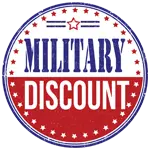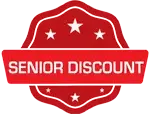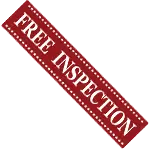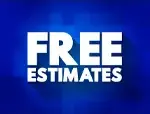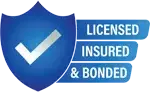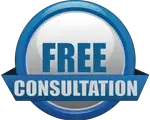 Please read more below about our services, and contact our team for answers to your questions, additional information, or schedule a complimentary consultation of your project.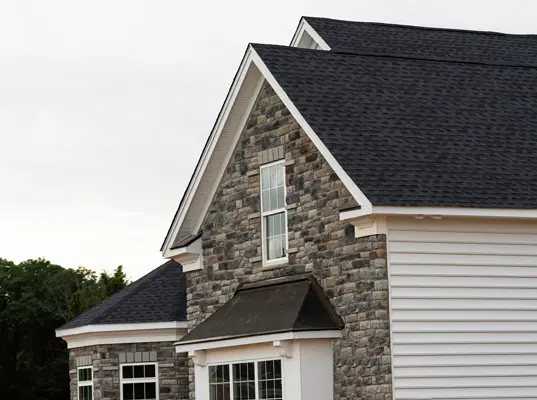 Building Value with Quality Craftsmanship
Our dedicated craftsmen use a wealth of experience to ensure the finished project exceeds your expectations and helps build value for your home. We take pride in our work, helping our company maintain high standards for project quality, customer service, and satisfaction guaranteed.


Contact Insurance Company


At Shrum, our strengths are a commitment to quality and dedication to the customer unmatched throughout the local area.
Please read more about why people all over the St. Louis area choose Shrum for their homes and businesses.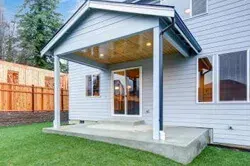 We understand that a job done right is a job that lasts. With that in mind, we commit to providing the utmost in quality craftsmanship to ensure we consistently exceed construction industry standards in all that we do.
Experienced Professionals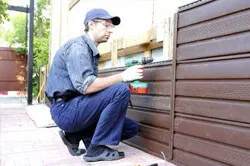 We're able to guarantee quality because we employ a team of professionals that are trained, experienced, and skilled in trades from roofing and siding to general contracting, plumbing, and more.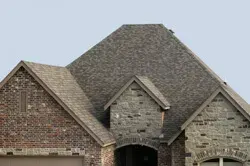 We do all this because of our commitment to you, the customer. Without our customers, we wouldn't be able to do what we love, and we're dedicated to ensuring the best possible experience.
Diverse Project Assistance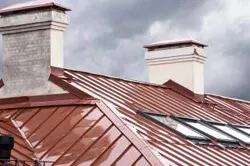 From simple roof repairs to adding a whole new room to your home, rest easy knowing that our team has the skills, tools, and resources to complete a wide variety of construction projects.
Storm, Hail & Wind Roof Damage Insurance Claims
Several factors can impact how an insurance company handles your claim. These include:
Frequency of Home Insurance Claims: The number of home insurance claims you have filed in the recent past (within the last 1-5 years) can influence the insurance company's response.
Deductible Amount: The deductible you have chosen for your policy plays a role in how the claim is processed and the amount you will receive.
Extent of Roof Damage: The severity of the damage to your roof is a crucial factor considered by the insurance company when evaluating your claim.
Roof Value: The value of your roof, including whether you have opted for replacement cost coverage, is another aspect that affects the insurance company's approach to your claim.
Claim Submission Competence: Your ability, or that of your advisors, to effectively navigate the claims process and secure claim approval can impact how the insurance company handles your claim.
It is essential to be aware of these factors as you engage with your insurance company during the claims process.
What Our Clients Say About Us
We recent had Shrum Roofing redo the outside of our house roof,,siding,,shutters & gutters. The service from the beginning with a consultation on the types of shingles, siding etc, laborers worked hard, timely manner and kept our property cleaned up daily from start to finish. We are extremely satisfied with the outcome of our house & service form Shrum Roofing Definitely would highly recommend them for your needs. New Athens IL
Services: Roof repair for storm & wind damage, Roof repair, Roof installation Positive: Professionalism, Punctuality, Quality, Responsiveness, Value
Shrum Roofing redid my roof and did an amazing job! He helped me pick out colors and what he thought would look the best with my house colors, etc. It turned out great! Not only was his staff totally professional, they went the extra mile to make sure everything was cleaned up and always kept me involved me in what was happening the whole time. I would highly recommend them for any Roofing or siding job! They are the best!!
Shrum Contraction Inc. replaced my roof this week and I couldn't be happier. The service I received was top notch. The employees were all friendly, considerate and got the job done professionally. They cleaned up after themselves like they were never there. I highly recommend them.