Frequently Asked Questions about our Roofing Services around Waterloo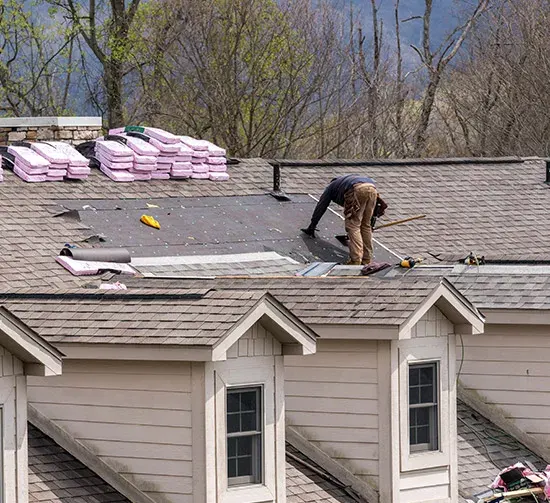 How Long Should a Roof Last?
How can you tell if your home needs a new roof? The biggest factor is age. Asphalt shingles can come in a wide array of colors and various grades. These types of roofs tend to last from 10 to 30 years in the Southern Illinois area. However, the shingles are backed by a 25,30, and even 40-year warranty, but the national average life of these shingles is just 13 years.
We all tend to treat our roofs the same way we treat our HVAC systems, by not paying attention to them until a problem arises. When you get a new roof installed, you want to make sure it lasts for a long time. This is because new roofs can be one of the most expensive investments that you can make for you home. The longer the roof lasts, the more economical it is in the long run.
Our team of experts can help assess whether your home needs a new roof or if you just need repairs. We will come out and show you the current problems that your roof has and decide from there the best plan of action. If you decide you want to get a new roof, you want to make sure your old roof is completely torn off before putting the new one on. The only way to inspect the wooden sheathing of your roof before making repairs is by removing the old shingles. This will prevent just covering the problems hidden by old shingles when you put new shingles on top of the old.
When Does My Roof Need Replaced or Repaired?
Roofing problems are usually discovered after any severe damage has occurred. This comes with warning signs such as leaks, curling or missing shingles, cracked & discolored interior drywall, visible cracks, etc. Sometimes damage can be hidden from the untrained eye on the ground. This is why we recommend you call our team for an inspection of your roof, especially if it is 15 years or older.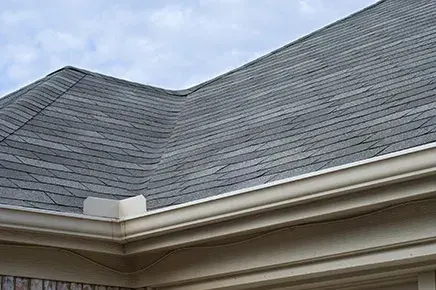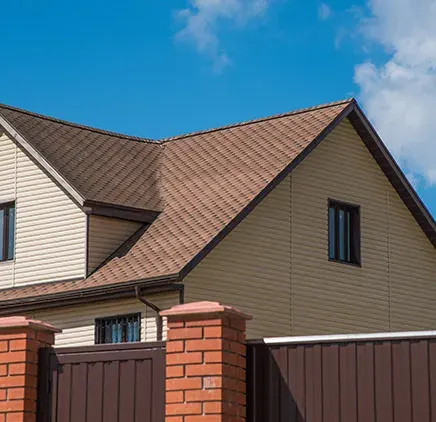 If I Want to Re-Roof, What Should I Do?
There are two options when wanting to re-roof, you either replace the roof system or recover the existing roof. Replacing the entire roof system would involve tearing off the old roof entirely. Whereas recovering the existing roof involves putting new shingles over the old ones on residential roofs or installing a new membrane and surfacing on a commercial roof. If your roof already has two layers on top of the original roofing, we should talk about if it is wise to lay more on it.
At Shrum Roofing, we like to tear off the old roofing shingles, as it allows us to inspect the plywood decking for any weak spots, water damage, or rot. This however may cost a little more, but you will know that the job is done right, and you will not have any roofing issues for a long time.
Do I Need to Replace the Entire Roof When it Leaks?
The simple answer to this is not necessary. Roofs can experience leaks from damage to the waterproofing layer. This can sometimes be caused by mechanical damage, from an opening in the sealant, or from defects or deterioration in the material used on the roof. A key element in roof management is avoiding leaks. To do this, find and correct any defects before they create a leak. If you catch it early, you will be able to avoid any expensive interior repairs you would have to make. If you are considering doing this, be careful as most of this work should not be a do-it-yourself. This is because you could harm a roof by using improper roofing techniques, or you could end up injuring yourself. To ensure your roofing is repaired properly and safely, make sure to contact a team of contractors.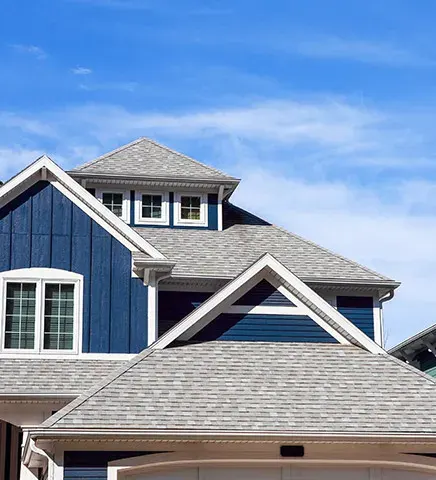 What is the Approximate Cost of a New Roof?
Determining the price of a new roof can vary between each home. This is because the quality of materials used, shape, angle size, and even slop of the roof can all affect the cost. If your roofing is covered by insurance, your only cost becomes your deductible.
Why Should I Hire Licensed Contractors for My Roof?
The best decision you can make for your roofing installation or repair is hiring licensed contractors. To be a licensed contractor they must go through rigorous training, and not only insured by also bonded. If you choose to use unlicensed contractors, they may be cheaper, however, they do not follow safety guidelines and can be uninsured as well.
Will I have to Replace Downspouts and Gutters at the Same Time?
At Shrum Roofing, we will re-roof around your home's downspouts and gutters, ensuring they stay in good shape. When they are damaged, we can repair or replace them as well.
What is Algae (or Fungus) That Can Be Found on Roofs?
Algae (which is commonly referred to as fungus) can grow on your roofing in areas that are moist. This has not been proven to affect a shingle's lifespan; however, it can stain and discolor a shingle, which can be unattractive. The stains that can come from algae can be reduced dramatically by using a special copper granule.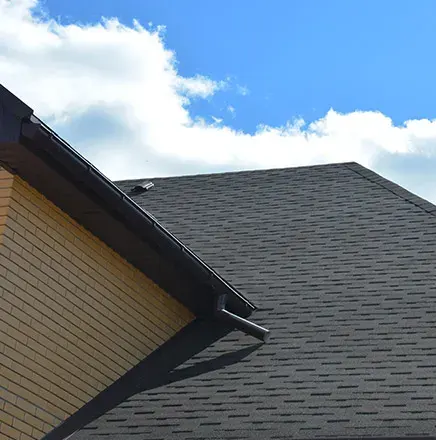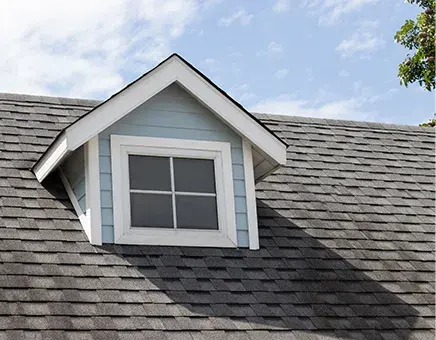 How Does Hail Effect My Roof?
Hail can do several things to your home's roofing. This includes accelerating granule loss, shingle aging, and causing a slew of other problems. A shingle that has been damaged by hail looks like a dark spot in which granules of that specific shingle have been knocked off. Shingles are designed so that UV rays from the sun and blocked by the granules. This also helps protect the asphalt underneath. You can notice spots where hail has hit the shingle and caused the surface of the shingle to be removed entirely. Some severe cases can have hail penetrating through the shingles, causing a leak into the attic below.
Why Would My Insurance Company Replace My Roof That Has Been Damaged by Hail?
If you think that your home's roof has been damaged during a storm, the first thing you do is give our team at Shrum Roofing a call. After this, call your insurance agency and ask them about their policy involving filing a roofing insurance claim for storm-related damage. Your agent should be able to give you the proper procedures and deadlines that their agency follows.
Do You Have a Question That Has Not Been Answered?
Give our team at Shrum Roofing a call today, and we can help answer any additional questions that you may have!