Premier Home Improvement and Garages Contractor In Belleville IL
Is your upcoming remodeling venture on the horizon? The moment has come for you to reach out to the experts in local home improvement and garage renovation. Shrum Roofing & Construction, Inc. stands ready to lend its expertise and experience in turning your home into a transformed haven. Our spectrum of remodeling services caters to residents not only in Belleville, IL but also across the expansive St. Louis Area. Being a family-run enterprise, we comprehend the significance of enhancements and modernizations for homeowners and are steadfast in delivering these crucial services to our fellow community members. With a profound reservoir of construction knowledge and a devoted team of specialists, the choice of Shrum comes as no surprise to those residing in this region!
Reach out to Shrum Roofing & Construction to Obtain a Complimentary Quote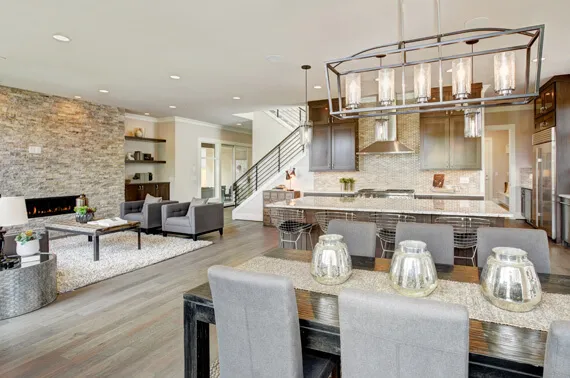 Home Improvement Belleville, Illinois
The Shrum Roofing & Construction team comprehends the significance of ensuring customer contentment. While there are numerous options available for remodeling services, what sets us apart is our unwavering dedication to impeccable craftsmanship and unparalleled customer support. Feel free to reach out to us to obtain a complimentary estimate for your project, whether it involves soffit, fascia, decks, room additions, patios, skylights, storm damage restoration, or the creation of outdoor living spaces.
Garages Belleville, Illinois
Are you prepared to transform that aging and dilapidated garage into a functional area? Shrum offers a range of solutions, from constructing brand-new garages to renovating existing ones, catering to clients across the region. Allow us to create a personalized garage that suits your needs, whether as a studio, workshop, or any other purpose. Moreover, we possess the capability to renovate an existing garage, turning it into a valuable asset like an apartment or a storage unit.
Why Picking Shrum is the Right Choice for Your Next Project
We possess a broad spectrum of skills that extend far beyond being a conventional home improvement and garage enterprise. Our portfolio encompasses
roofing
, the installation of
gutters and downspouts
, comprehensive
siding
solutions,
windows
, and an array of additional services. As a local establishment, our resolute dedication to impeccable execution from the very beginning remains steadfast due to our strong ties within this community. Our adept contractors leverage their extensive expertise to ensure that the final outcome not only meets but exceeds your expectations. This assurance allows you to approach us with confidence for your upcoming ventures, irrespective of their scope, secure in the knowledge that excellence is the cornerstone of our work.