Premier Roofers and Gutter Contractors In Belleville IL
Are you prepared for your upcoming remodeling endeavor centered around roofing and gutters & downspouts? The time has come for you to reach out to your nearby experts in home improvement and roofing. At Shrum Roofing & Construction, Inc., we specialize in delivering top-notch services for customers in Belleville, IL, as well as throughout the St. Louis Area. As a family-operated enterprise, we understand the significance of enhancements and updates for numerous homeowners. Our mission revolves around offering these crucial services to our local communities. Boasting an extensive background in construction and backed by a committed team of experts, there's a compelling rationale behind why residents in this region consistently opt for Shrum when they need roofers!
Reach out to Shrum Roofing & Construction to Obtain a Complimentary Quote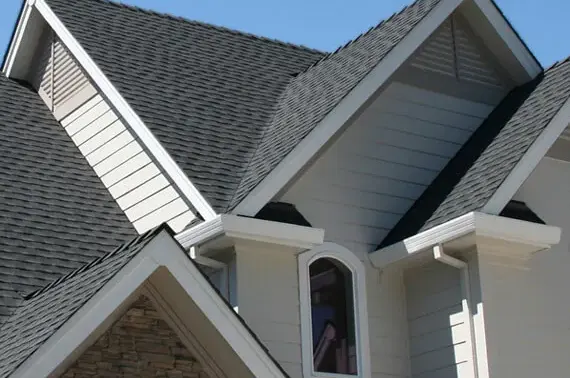 Roofers Belleville, Illinois
For all roofing repair and installation requirements in the Belleville, IL vicinity, both homeowners and business proprietors are well-aware of the optimal choice to engage. They turn to the cordial and highly skilled roofers at Shrum for their commercial and residential ventures. Furthermore, our proficient roofer team presents an extensive spectrum of services, ensuring that the assistance you require is always just a phone call away. Whether you're crafting your vision of a new home from the ground up or focusing on sustaining the enduring safety, protection, warmth, and dryness of your current abode, our adept roofing contractors possess the expertise and know-how to accomplish the task at hand. From initial installation and replacements to teardowns and repairs, no roofing undertaking is beyond our capabilities, regardless of its scale. Eager to commence? Reach out to our accomplished staff for a valuation of our exceptional services. We make use of an assortment of reliable roofing materials, including:
Metal
Slate
Rubber
Clay Tile
Architectural Shingles
When it comes to the safety and security of your home, make sure you're under a roof that's been installed, repaired, and maintained by the professionals at Shrum Roofing!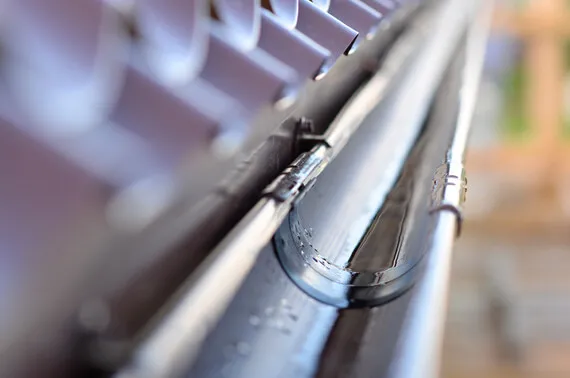 Gutters & Downspouts Belleville, Illinois
Were you aware that obstructed or impaired gutters have the potential to lead to significant issues for your residence or commercial establishment? This situation can result in water accumulating on the roof or near the foundation, resulting in flooding and water-related harm that might entail substantial repair expenses. We offer gutter restoration and substitution services for both residential and commercial properties across this region. To learn additional details about the various dimensions, designs, and more, kindly peruse the information below.
K-Style Gutters – This style may mimic crown molding and features flat backs and bottoms with a decorative finish on the gutter's front.
Half-Round Gutters – These gutters sound just like their name implies; they look like a tube that's been cut in half. They're usually found in old, historic homes.
Why Picking Shrum is the Right Choice for Your Next Project
We go far beyond just being a roofing and gutter company; our capabilities span a diverse spectrum. From installing siding and windows to undertaking extensive home enhancements and constructing garages, our skill set is wide-ranging. As a local establishment, our dedication to achieving flawless results right from the beginning remains steadfast, as we are deeply ingrained in this community. Our adept contractors leverage their substantial experience to ensure that the final outcome exceeds your expectations. Consequently, you can entrust us with your upcoming endeavors, no matter their magnitude, with the utmost confidence, knowing that excellence defines our standard.