Premier Roofers and Gutter Contractors In Belleville IL
Is your next home improvement project focused on roofing and gutter & downspout services? It's time to get in touch with the local experts at Shrum Roofing & Construction, your trusted roofers, for high-quality services in Belleville, IL, and throughout the St. Louis Area. As a family-owned business, we understand the importance of home improvements and upgrades for homeowners in our local communities. With a strong background in construction and a dedicated team of experts, there's a compelling reason why residents in this area consistently choose Shrum for their roofing needs!
Contact Shrum Roofing & Construction, Your Trusted Roofers, For A Free Quote on Roofing, Gutter Services, And More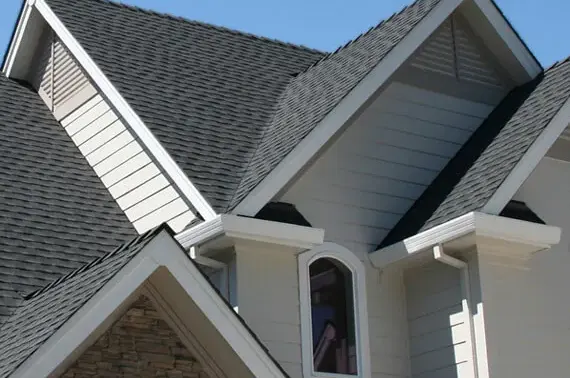 Roofers Belleville, Illinois
When it comes to roofing repair and installation needs in the Belleville, IL area, both homeowners and business owners recognize the top choice for the job. They turn to the friendly and highly skilled team of roofers at Shrum for their residential and commercial projects. Additionally, our proficient roofing team offers a wide range of services, ensuring that the assistance you need is always just a phone call away.
Whether you're building your dream home from the ground up or focusing on maintaining the enduring safety, protection, warmth, and dryness of your existing residence, our experienced roofing contractors have the expertise and knowledge to get the job done. From initial installations and replacements to tear-downs and repairs, there's no roofing project that exceeds our capabilities, regardless of its size. Eager to get started? Contact our accomplished staff for an evaluation of our exceptional services. We utilize a variety of dependable roofing materials, including:
Metal
Slate
Rubber
Clay Tile
Architectural Shingles
For the safety and security of your home, ensure you have a roof installed, repaired, and maintained by the experts at Shrum Roofing!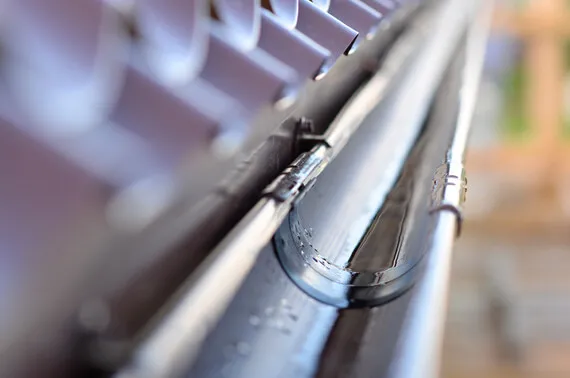 Gutters & Downspouts Belleville, Illinois
Are you aware that clogged or damaged gutters can cause significant problems for your home or commercial property? This can lead to water pooling on the roof or around the foundation, causing flooding and water-related damage that could involve significant repair costs. We provide gutter repair and replacement services for both residential and commercial properties in this area. To find out more about the various sizes, designs, and more, please read the information below.
K-Style Gutters – These gutters, with their flat backs and bottoms, often sport a decorative front finish that resembles crown molding. Half
Round Gutters – As the name suggests, these gutters have a half-round tube-like appearance and are commonly seen in older, historic homes.
Why Picking Shrum is the Right Choice for Your Next Project
Our expertise extends well beyond our identity as a roofing and gutter company. We offer a diverse range of services, from siding and window installations to comprehensive home improvements and garage construction. As a local business deeply rooted in the community, our unwavering commitment to delivering flawless results from the outset remains resolute. Our skilled contractors draw upon their extensive experience to ensure that the final outcome surpasses your expectations. This commitment to excellence defines our standard, and you can have full confidence in entrusting us with your upcoming projects, regardless of their scale.