Premier Roofers and Gutter Services In Swansea IL
Dealing with a leaky roof or damaged siding? Whether it's roof repair or gutter services, it's essential to reach out to a local contractor renowned for their high-quality service and hassle-free customer care. Shrum Roofing & Construction, Inc., offers a wide range of services to customers in Swansea, IL, and across the St. Louis Metro-East area. As a family-owned business, we grasp the significance of these projects for your family, and we're dedicated to ensuring everything proceeds smoothly with our team of seasoned professionals who work diligently to achieve your complete satisfaction. Contact our staff for more information or to arrange a consultation for your project!
Contact Shrum Roofing & Construction for a Free Quote on Roof Repair, Gutter Services, and More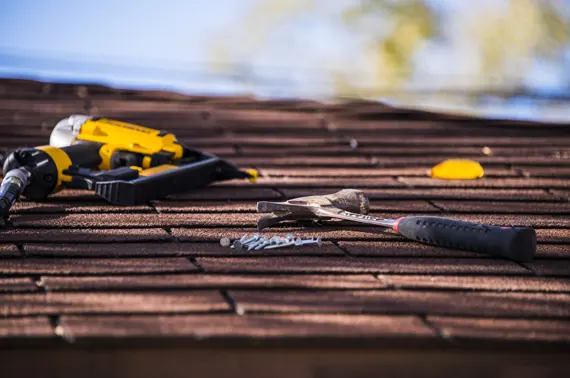 Roofing Swansea, Illinois
Residents in the Swansea, IL area are well aware of the go-to destination for roof repair and services in the Metro-East region. Our reputation is built on delivering top-quality service through highly trained contractors who understand how to achieve your complete satisfaction. We cater to both commercial and residential customers, providing repair, installation, tear-outs, and roofing replacement. Our company takes pride in offering an extensive array of services. Whether you're embarking on the construction of a new property for your home or business or seeking to ensure the long-lasting durability of your current property, our seasoned experts bring years of knowledge and experience to meet your precise needs. We exclusively use the highest-quality materials to provide you and your property with extensive options, maximum value, and ultimate protection. These material choices include working with a variety of materials, such as:
Metal
Slate
Rubber
Clay Tile
Architectural Shingles
When it concerns the primary safeguard for your property, place your trust in the family-owned roofing company committed to ensuring your property remains secure, cozy, and dry!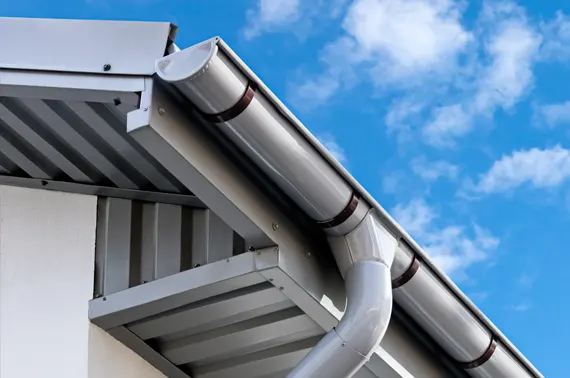 Gutters & Downspouts Swansea, Illinois
Are you in need of new gutters for your home or business? Were you aware that malfunctioning gutters can lead to water pooling around your roof and foundation, potentially resulting in damage and expensive repairs if left unaddressed? We offer commercial and residential gutter and downspout services to individuals across the area. Explore the information below for details about available styles and materials.
K-Style Gutters: These are commonly used in newer construction projects. They have a flat back and bottom with an ornamental front, and they boast a significant drainage capacity.
Half-Round Gutters: While they don't have the same drainage capacity as K-style gutters, you'll often come across them in custom homes, older residences, and historic restoration projects.
Why Picking Shrum is the Right Choice for Your Next Project
Our expertise extends well beyond the realms of a typical roofing and gutter company. We offer a wide-ranging skill set, encompassing tasks from siding and window installation to comprehensive home improvement projects and garage construction. As a local establishment deeply rooted in the community, our unwavering commitment to achieving impeccable results from the outset remains a cornerstone of our service. Our skilled contractors draw upon their substantial experience to ensure that the final outcome not only meets but surpasses your expectations. This assurance empowers you to entrust us with your upcoming ventures, regardless of their scale, with the utmost confidence, secure in the knowledge that excellence is the hallmark of our work.